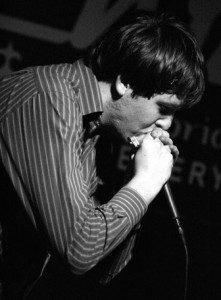 Welcome to the website of three-time- BBC Folk Award nominee, professional harmonica player Will Pound.
'A flat out genius harmonica player' Mark Radcliffe, BBC Radio 2

'Celebrated on the English folk scene as a harmonica virtuoso'
The Scotsman
'Cements his status as one of the world's top harmonica players….this is English music that really is a cut above'  The Daily Telegraph
'It is so utterly musical' ABC Australian National Radio   
'Every now and then someone comes along in the music scene who stops you in your tracks' FATEA Magazine
Nominated for the BBC Radio 2 Folk Musician Of The Year 2015 Award Will Pound is one of the world's top harmonica players and has taken the instrument to new places and new music with a style that is completely his own. Will plays both diatonic and chromatic harmonicas and creates sounds not usually heard on this little instrument in styles varying from bluegrass, folk, jazz and Arabic to blues, rock, pop and funk.
Will released his debut solo album A Cut Above  in 2013 with guests including Kris Drever, Tim Edey, Martin Simpson, Damien O'Kane and John Parker.
Email Will at willpound51@gmail.com for general enquires
Will endorses Paddy Richter harmonicas designed by Brendan Power