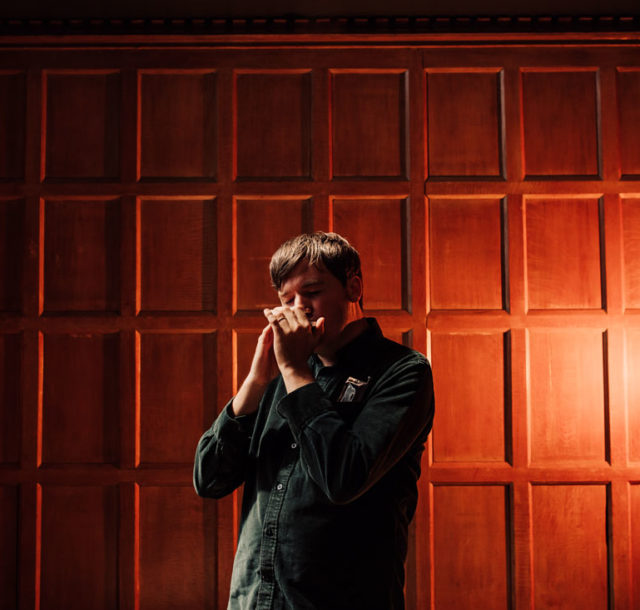 Celebrated as one of the finest harmonica players of his generation whose innovative style has won him multiple awards. He also appeared on Goldie's Band: By Royal Appointment, a 3-part BBC 2 show culminating in Will opening on the Christmas number one single He Ain't Heavy, He's My Brother (2012) as part of the Justice Collective alongside chart-topping singers like Sir Paul McCartney, Mick Jones (The Clash), Shane McGowan (The Pogues) and Beverley Knight.
Will released his debut solo album on harmonica, A Cut Above (2013) to high critical acclaim celebrating his innovation in his arrangements. Songlines **** He is a virtuoso, wringing from the humble 'tin-sandwich'' sounds ranging from the delicate flourishes of Waxy's to the rhythmic rasps of Old Joe Clark……the sounds and rhythms he achieves in Amazing Grace are indeed amazing.'
His duos with Dan Walsh (Walsh and Pound 2011) on banjo and Eddy Jay on accordion Ignite (2016) and his latest releases (Through The Seasons 2018) and (A Day Will Come 2020) cement his status as "One of the World's top harmonica players" Daily Telegraph 
Will recently appeared on Robbie Williams last two albums (Best Intentions 2016) and (The Christmas Present 2019)  in which the latter reached the top of the charts!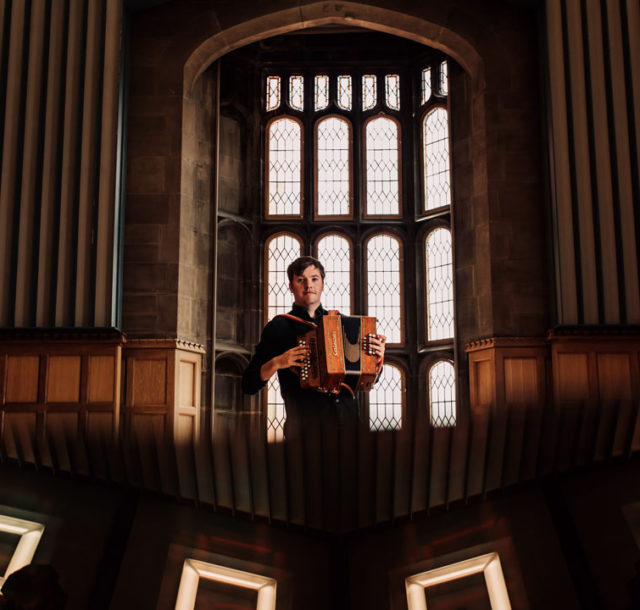 Will's work on the melodeon stems from his love of folk and roots from morris to the breathless sounds of his current ceilidh band Relentless. His playing defies the limits of the 'keyed' instrument and its traditional genres – taking it from gospel to blues and jazz.
He released two albums as half of the melodeon and viola duo Haddo (Homecoming 2013, Borderlands 2014), receiving four-star reviews in The Scotsman, Songlines and The Daily Telegraph . Their arrangements and pieces were firmly based on traditions of the UK, as a reviewer for Spiral Earth emphasised:
'Jigs from Scotland, Morris tunes from Oxford, fresh takes on trad tunes and reworkings of contemporary classiscs… an interplay of two strands of the same musical tradition that stretches from Shetland to the Scilly Isles.'
Melodeon is an instrument of heritage for Will, a morris dancer with a strong sense of his roots, as he celebrates in the album and Arts Council funded collaborative project Through the Seasons: A Year in Morris and Folk Dance (2018).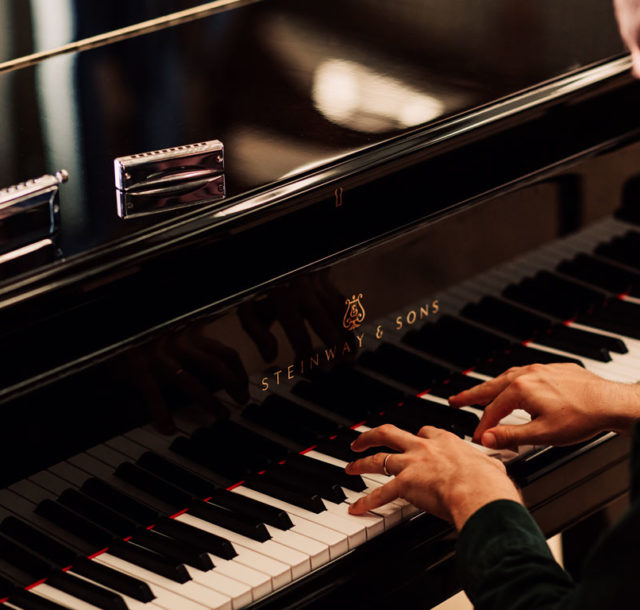 Will is one of the most outstanding instrumentalists in the country today
Bruce MacGregor, BBC Radio Scotland 
Will's skill and innovation have progressed to create new combinations of instrumental music. His understanding of his instruments and ability to play with the boundaries of traditional music genres extends also to piano where his focus is on boogie woogie and blues.
Will teaches, composes and performs on all three instruments and incredibly, given his strengths in all three, playing by ear alone.
Will composes regularly on piano, forming the foundations of his arrangements before transferring them to melodeon and harmonica for performance.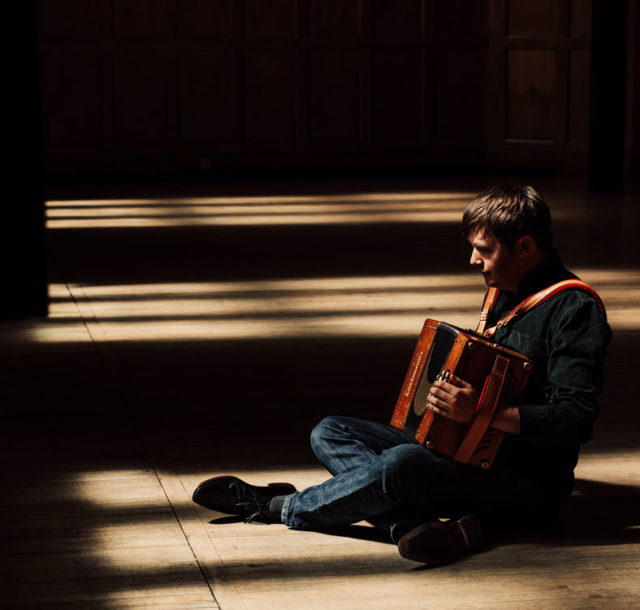 Will's work as a composer is showcased in the albums A Cut Above (2013), Borderlands (2014) and Ignite (2016), his tracks have been played on BBC Radio 3 World on 3, BBC Radio 6, BBC Radio 2, BBC Radio Scotland, BBC 6 Music, The Mike Harding Folk Show, BBC Wales.
As well as collaborating, arranging and composing within his own work, Will is also sought after for work with other high-profile musicians and companies to contribute to their projects, including albums by:
Robbie Williams – The Heavy Entertainment Show (2016)
Concerto Caledonia – Purcell's Revenge (2016)
Sam Carter – No Testament (2012)
Jim Moray – Skulk (2012)
Martin Simpson – Purpose and Grace (2011)
His arrangements and compositions have also appeared on television and gaming: BBC 1, BBC 2, Discovery Channel, and Runescape.